Monday, October 28, 2019
By

Abu Barza
at October 28, 2019
No comments:

Sunday, August 18, 2019
Modern POS
is built with core PHP, jQuery and Angularjs and Others modern technology. There are many attractive features that will help you to manage stock and sales of your shop easily.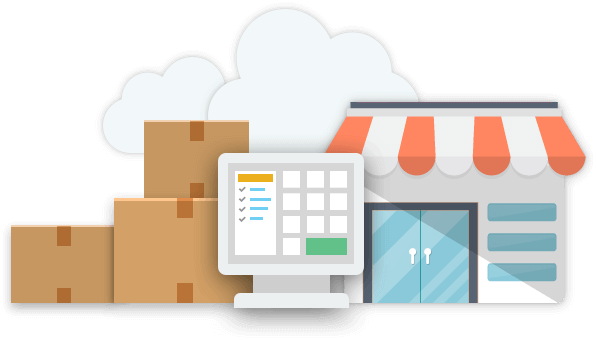 Main Features
Easy POS Interface
Customization receipt template
Intallment (EMI) Sales
Multiple Stores Feature
Multilingual Feature
Complete Accouting Solution
Barcode Scanner Supported
POS Printer Supported
Generate Quotation
Put order in Hold
Add New Customer from POS Window
Due Managemment System
Discount System
Indian GST
Gift Card Feature
Tax Option
Sale Return
Purchase Return
Customer Profile with Lifetime Invoice History
Supplier Profile with Lifetime Invoice History
Import Products with .xls Sheet (one click)
Invoice Printing & Email Transcript
Sell Report
Purchase Report
Payment Report
Due Report
Overview Report
Summary Report
All Report can be Printed
All Report Send Through E-mail
All Report can be Downloaded as PDF
Profit Report
SMS Module
Unlimited SMS Gateway Integration

Profit Report

Daily Basis
Monthly Basis
Yearly Basis
Customized Report (i.e. January-2017 to Jun-2018)

Sales Report

Day Basis
Monthly Basis
Yearly Basis
Overview Report
Payment Report
Customized Report

Analysis

Weekly Analysis
Monthly Analysis
Top Customer with Details

User Role Management

Admin
Cashier
Salesman
You can Add Unlimited User Roles

Unlimited Payment Method
Keyboard Shortcut in POS window
Unlimited Currency Support
Lock Screen Feature
Offline to Online Synchronization
Fully Responsive Layout
Automation with Schedule Tasks/Cronjob
Data Reset Feature
Username :
admin@itsolution24.com
CASHIER LOGIN CREDENTIALS
SALESMAN LOGIN CREDENTIALS
Username :
salesman@itsolution24.com
By

Abu Barza
at August 18, 2019
No comments:

Pharmacare is a pharmacy software which is responsive Modern design for any kind of pharmacy. This pharmacy software is actually used for pharmacy data management.

This
pharmacy management system
software is developed by PHP and Codeigniter framework. It is designed and developed for pharmacy, medicine store, departmental store and medicine shop. Handle all of your pharmacy data easily. Here you can handle all of your pharmacy account management, invoice create, user and data analysis, stock management, store management, purchase history, income history, pos and many more.
Main Features :
Customer Management Module
Supply & Purchase Module
One Click Installation
Inventory Module
Easy Invoicing System
Financial Module
Product Management Module
Fresh and Clean Code
Daily, Monthly, Yearly Sales, Profit and Expense Report
Due Payment Management
Choose Any Currency
Medicine, Drugs, Customers, Employees, Clients, supplier and Users management
POS (Point of Sale) management
Search Medicine, Customer, Purchase, Invoices by Its First Letter
Sales Graph
Print Invoices
Generate Report By Date Range and Many More.
By

Abu Barza
at August 18, 2019
No comments:

Features
Hundreds of automation features
8 type of user accounts
Easiest appointment booking system
Private communication with doctors
Easiest management of hospital accommodations
Tracking of medicines
Records of blood donors
Records of diagnostics and reports
Payroll management
User friendly accounting
Patient Management

Ability to request appointment with a doctor
Keep records of patient's prescriptions and medications
Keep track of patient's payments
See all diagnostics
Manage operation reports
Private communication between doctor and patient

Manage Doctors

Searchable doctor's list with full profile
Categorize doctors according to departments

Hospital management

Manage blood bank
Keep records of blood donors
Allotment of beds and cabins
Keep records of medicines
Ability to save reports
Payslip generation for hospital staffs

Take care of tiresome paperworks

Ability to add receptionists to take appointments
Add pharmacists to take care of medicines
Add nurses to look after patients' informations
Automated generation of diagnostic reports
Automated generation of prescriptions
Easiest billing system

Create your own website with your contents

Ability to set emergency contacts, opening/closing hours
Manage the services you provide
Ability for patients to request appointments from website
Simple yet convenient blog
Expose your hospital to the world
Requirement
Apache server for running php
Database access,purchase code during installation
Php curl should be enabled
One purchase code is legal for using one domain only
Demo
Login url :
http://creativeitem.com/demo/bayanno/index.php/login
By

Abu Barza
at August 18, 2019
No comments: